Companies with the latest products & innovative solutions from global suppliers, corporates, start-ups, institutes and government from the following key profiles: –
Discover 8 exhibition segments at Agri-Food Tech Expo Asia. Stay tuned for the technical map and exhibitor list, accessible on the website and official mobile app closer to the event.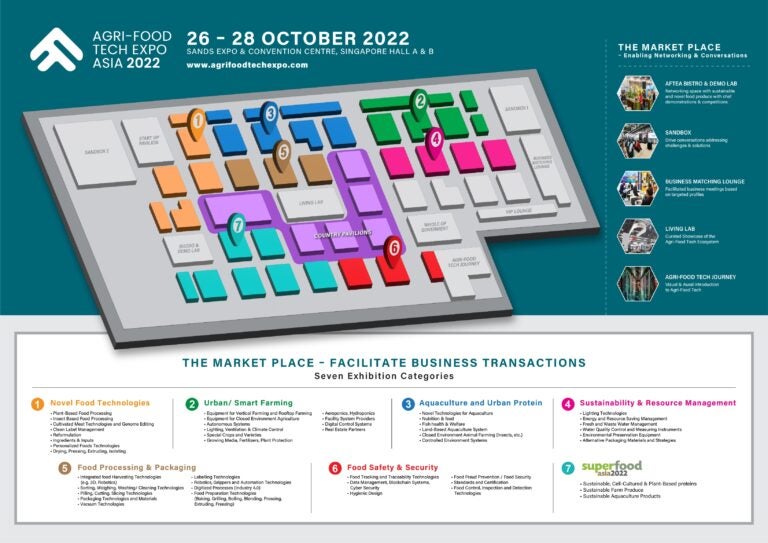 PICTURE ILLUSTRATED TO BE UPDATED SOON.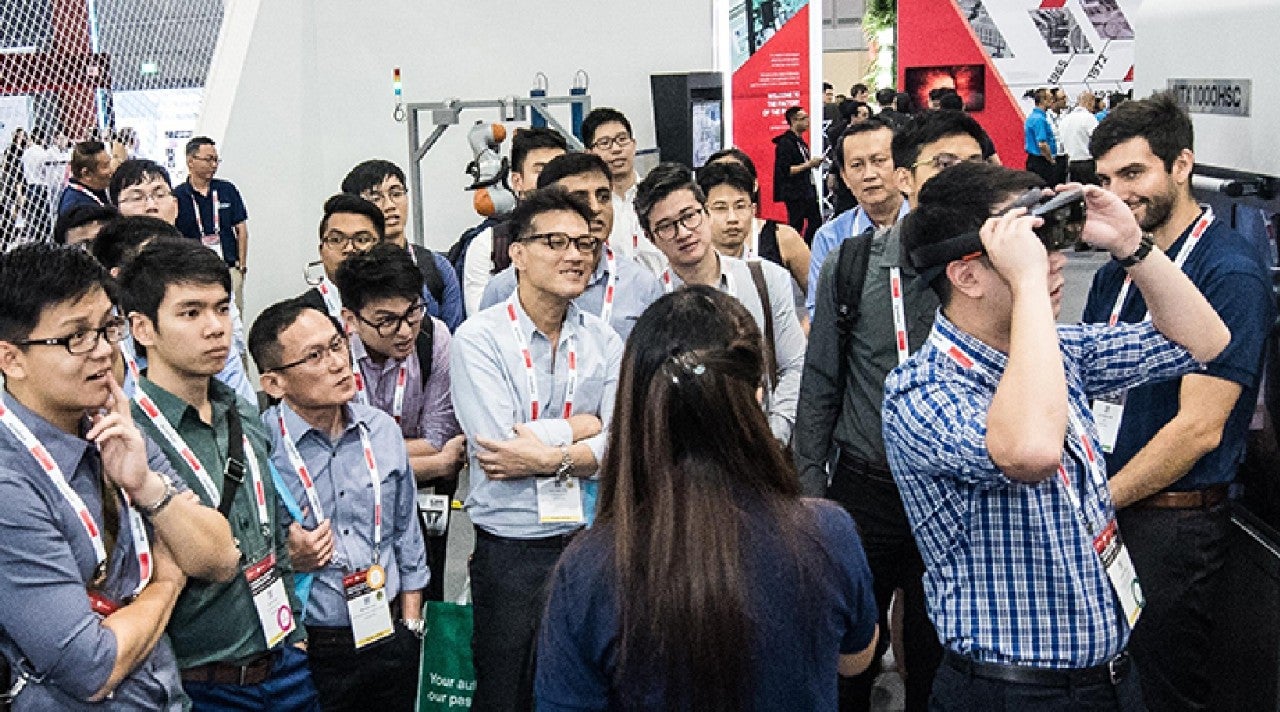 Join our ON-SITE TOURS for first-hand experience with the latest trends and innovations at Agri-Food Tech Expo Asia. Led by our friendly guides, you'll explore learning areas and captivating showcases, tailored to your industries and interests. Discover what's on offer for your expertise and interests in these specialized tours, with each lasting approximately two hours. In each tour, exhibitors will present their innovative products and solutions in concise 15-minute sessions. Don't miss out on this immersive opportunity!
The 'Living Lab Tech Showcase' on the exhibition hall is a curated feature designed to facilitate collaborative learning, to showcase research, prototyping, and commercialization solutions for the future of a sustainable food system for the Asia Pacific.


Pit-stops designed to educate, inspire and facilitate self-discovery with the Future of Food and assess how it applies to businesses, enterprises and society.